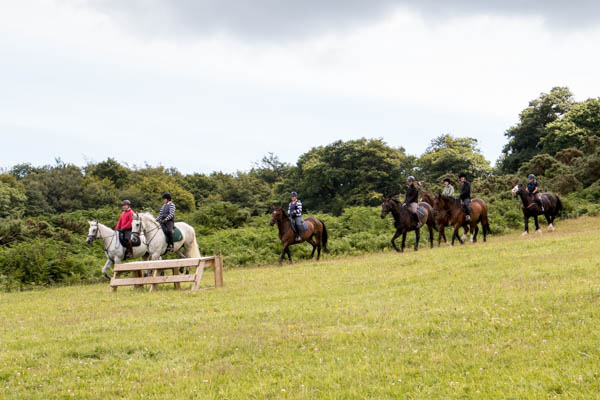 Rides Out
'Cross Country Rides and Treks through the beautiful Wicklow countryside'
Brennanstown Riding School has a superb location situated right at the foot of the Sugar Loaf Mountain with stunning views and natural surroundings on its doorstep.
There is direct access from the riding school yard to lovely woodland and mountain trails without ever having to cross a road. Riding takes place on the Hollybrook Estate as well as the Little Sugar Loaf Mountain and there is also access to over 1,000 acres of the magnificent Killruddery Estate, ancestral home of the Earl of Meath.
Various types of rides of either one or two hour's duration are available:
Cross Country – suitable for the more experienced and ambitious riders. These are forward moving rides and will include jumping some of the purpose built cross country fences.
Intermediate Rides – geared towards the less ambitious but nonetheless reasonably experienced riders who wish to enjoy a hack but at the same time have the opportunity to have a canter along some of the lovely trails covered in this ride.