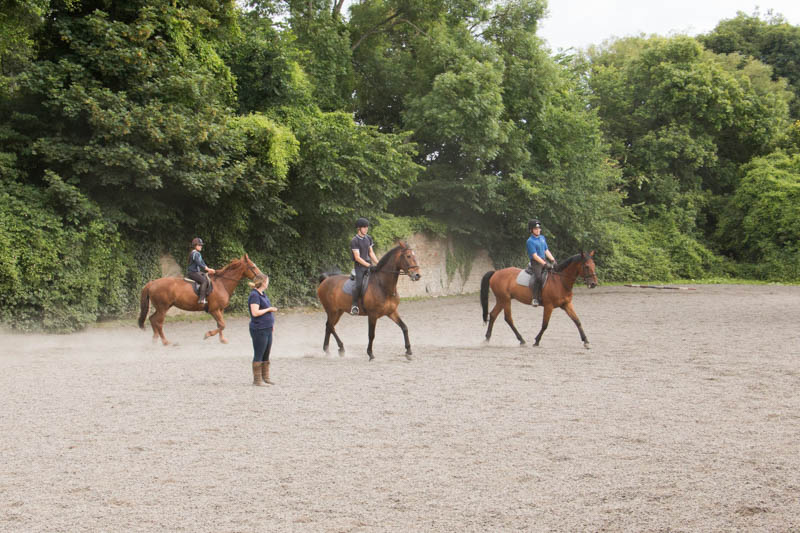 Lessons/Term Riding
'Qualified Instruction for Adults and Children (from beginners to experienced)'
All lessons in Brennanstown are with qualified Instructors. We cater for people of all ages, from 6 years upwards. Lessons take place in either the indoor school or one of our three outdoor arenas.
There are a number of different options available for those wishing to take lessons:
Term Riding – operates for all peak time rides (Evenings and Saturdays) from September to the end of May – riders commit to a term of classes of between six and ten weeks at a time. This ensures a continuity of progression for the various groups. There is a term class available for all standards of rider.
Off Peak Group Lessons – these take place Tuesday to Friday mornings. These classes are generally for the more experienced riders and do not require commitment to a term.
Private/Semi Private – generally available at off peak times and are an excellent means of improvement with one to one tuition.
Equipment List
All those riding must be equipped with correct footwear and an approved riding hat.
Regular riders are encouraged to invest in their own approved hat, riding boots, jodhpurs and gloves. Back protectors are optional.
For infrequent or once off riders, jeans are fine and we can supply hats and boots.
No shorts please (no matter how hot the weather is!!) and note back protectors are not supplied.